Benzoic Acid
Buy benzoic acid from a world class manufacturer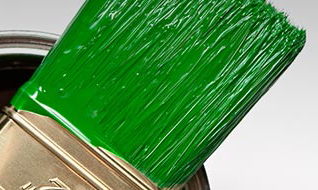 Velsicol is a strong supplier of Benzoic Acid. We offer world class quality benzoic acid, a product used in the paints and coatings industry and in unsaturated polyester composite resins.
Benzoic acid is the most basic of aromatic carboxylic acids. This product is a building block used in the manufacture of many end products including alkyd resins. When used in alkyd resin applications, it improves gloss, hardness and chemical resistance. Benzoic acid is also used in other applications including pharmaceuticals, personal care and select industrial applications. Benzoic acid can be used as a preservative given that it increases storage stability and mitigates corrosion when used in emulsion formulations, liquid detergents, paints, polishes and waxes.
Velsicol - High Quality Benzoic Acid Supplier
Velsicol is a world-renowned supplier of benzoic acid and first introduced it to the market in the 1950's along with its dibenzoate plasticizers. Velsicol's benzoic acid is used as an intermediate by manufacturers of alkyd and polyester resins. Velsicol continues to focus on delivering excellent service, the highest quality products and product stewardship to assure the highest of customer satisfaction.