Velsiflex® Plasticizers
Benzoic acid based, non-phthalate plasticizers with a wide application range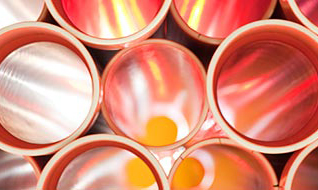 Velsiflex plasticizers are an environmentally friendly option for formulators looking for an alternative to commodity and specialty phthalate esters. Velsiflex is a non-phthalate plasticizer and uses benzoic acid as a key raw material. It is therefore a more environmentally-friendly product versus traditional commodity phthalates that have been linked to human health issues.
While Velsiflex is not a green plasticizer, it is derived from benzoic acid, which in its salt form, is used as a food preservative in jams, soft drinks, pickled foods and spreads. Velsicol continually looks for opportunities to expand its product line and part of its product line may extend into bio-based plasticizers.
Versatile, High-Solvating Plasticizers for Increased Performance
Velsiflex products are used in a number of applications, including adhesives, sealants, caulk, coatings and inks, plastisol and various flexible PVC uses. Plasticizers for polyurethanes are especially designed to have low moisture and a low hydroxyl number to enhance the consistency of the final polyurethane piece or coating. The end result yields higher quality and more reproducible final products. Velsicol prides itself in its strong participation in urethane plasticizer applications as they are highly demanding and precise in their tolerance requirements.
As a vinyl plasticizer, Velsiflex® has the solvating power that affords ample formulating latitude for optimized PVC formulations. Typical plastisol applications include calendering, flooring, or automotive plastisol sealants.
Velsiflex plasticizers are high performance plasticizers. They are polar and monomeric in nature. In most cases, they provide superior performance compared to other plasticizers as it relates to polymer compatibility, efficiency and desired softness. Overall permanence characteristics which account for these dibenzoate plasticizers to remain within the polymer matrix are also quite desirable. Velsiflex plasticizers are low-to-medium-viscosity fluid esters compatible with a wide range of polymeric systems.
Velsicol - World-Class Manufacturer of Dibenzoate Plasticizers
Velsicol is a world-renowned manufacturer of dibenzoate plasticizers and first introduced them in the 1950's throughout the globe. Velsicol played a key role, as a dibenzoate supplier, in the conversion of phthalate plasticizers to non-phthalate plasticizers. Velsicol continues to focus on delivering excellent service, the highest quality products and product stewardship to assure the highest of customer satisfaction.